To benefit from a special rate, I must :
1. Choose a session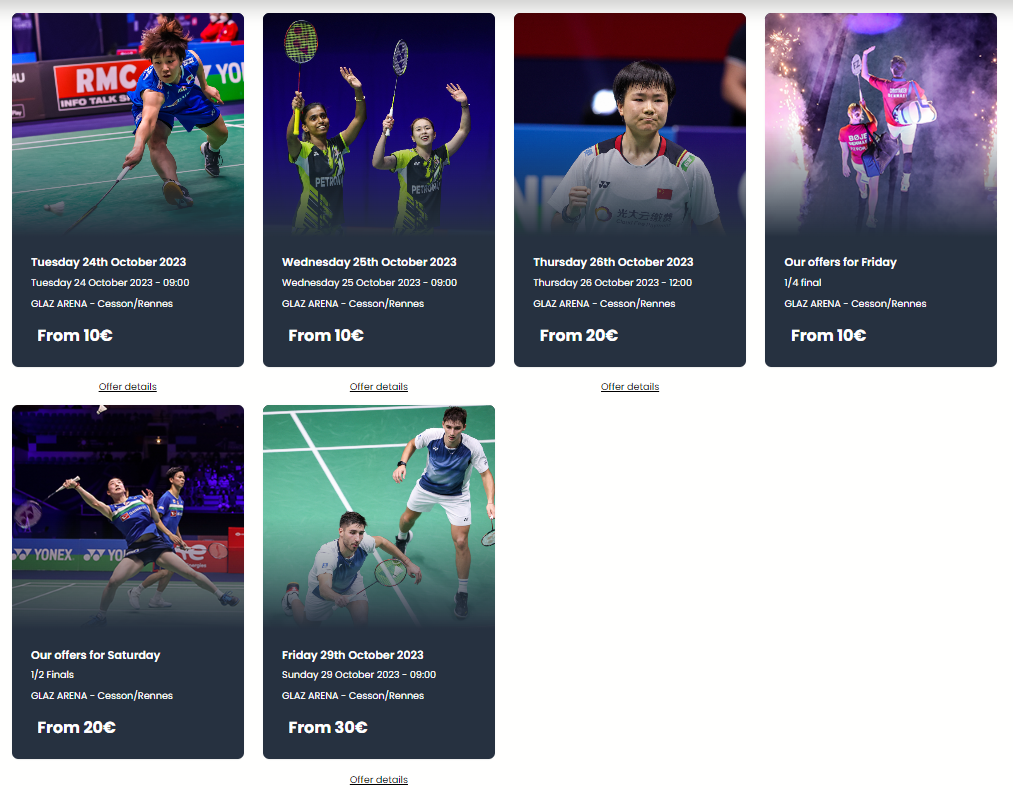 2. Click on the pictogram %    

The pop-up "Promo code" appears. Add your licence number and click on OK.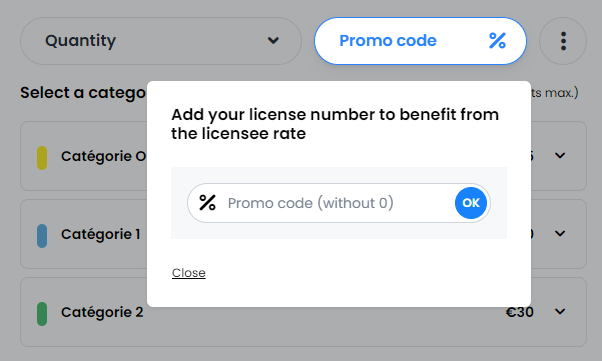 The message "Valid code" is displayed, click on "Close".

3. Find your rates in your favorite category, and proceed with your order. All sessions will automatically offer the special rates.

See you soon !